Musiclife.live the digital platform dedicated to music and art.
From Friday, Jan 22 To Monday, Jan 25 There Will Be Four Online Meetings With The Greatest Musicians, Singers, Actors And Music Technicians From The International Music Scene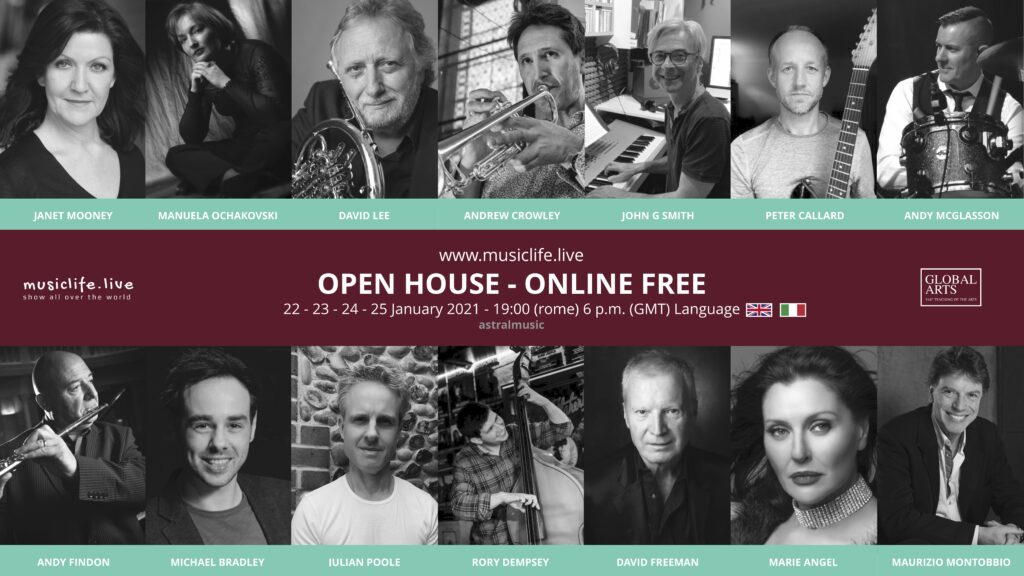 Musiclife.life, the portal to cut the distance, gets in touch music professionals in a direct and simple way through four free webinars, which will take place from January 18 to January 21, involving the greatest ones about international music and theatre. There will be the possibility to talk directly with the artists and ask questions. Christine Grimandi, global arts' coordinator, and Silvia Arosio, journalist, will speak during the webinar.
ONLINE FREE with Silvia Arosio and the GLOBAL ARTS professors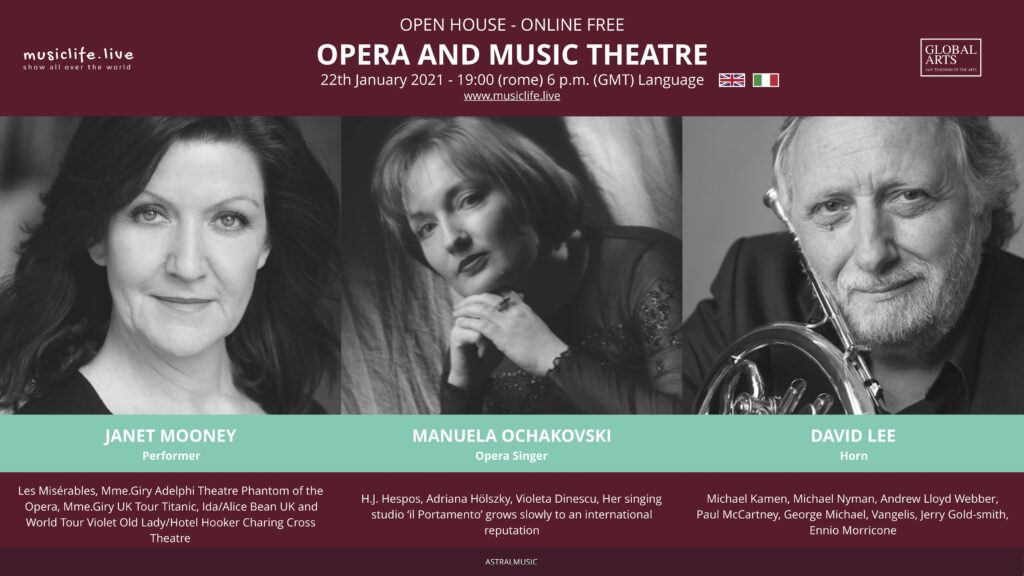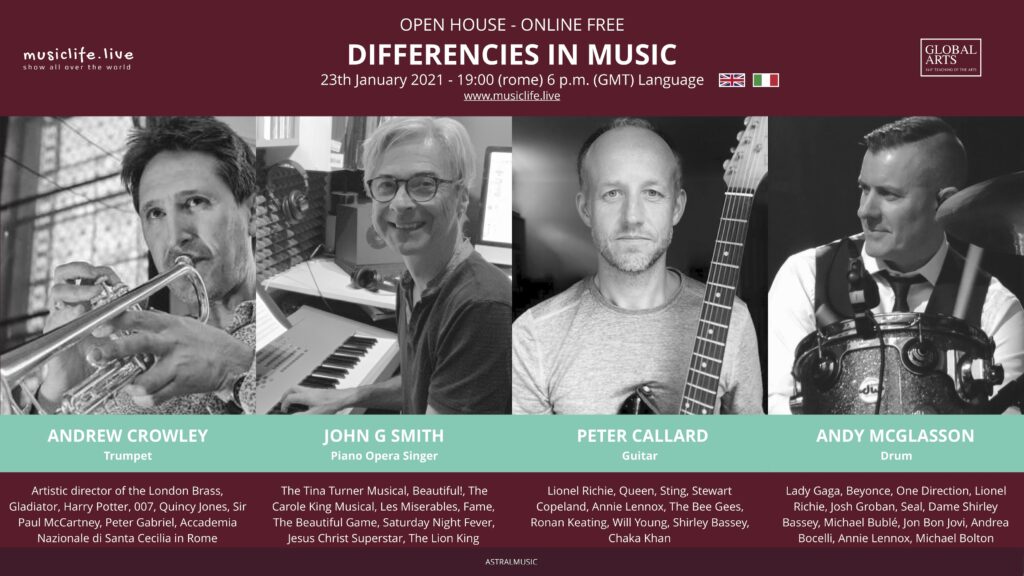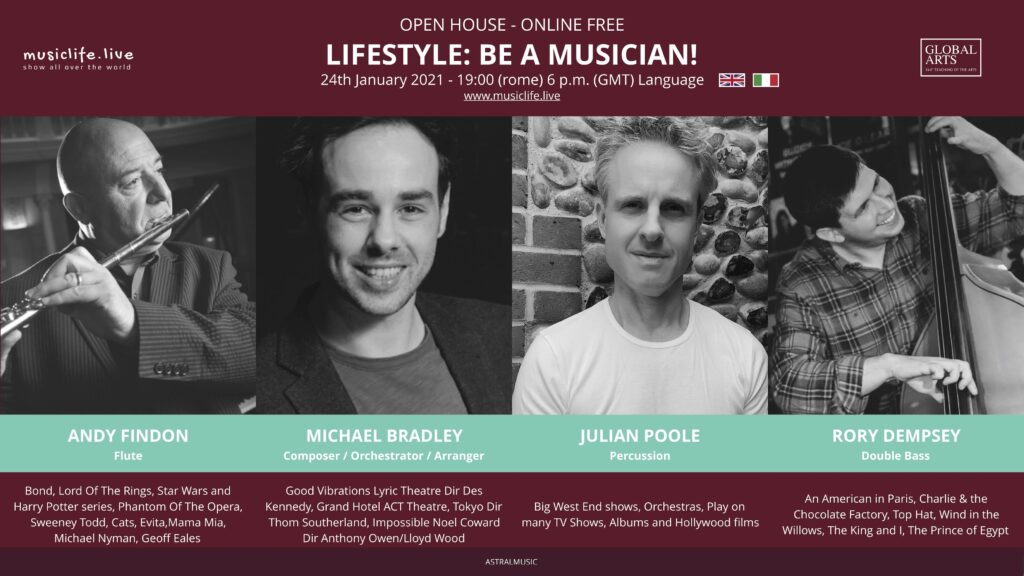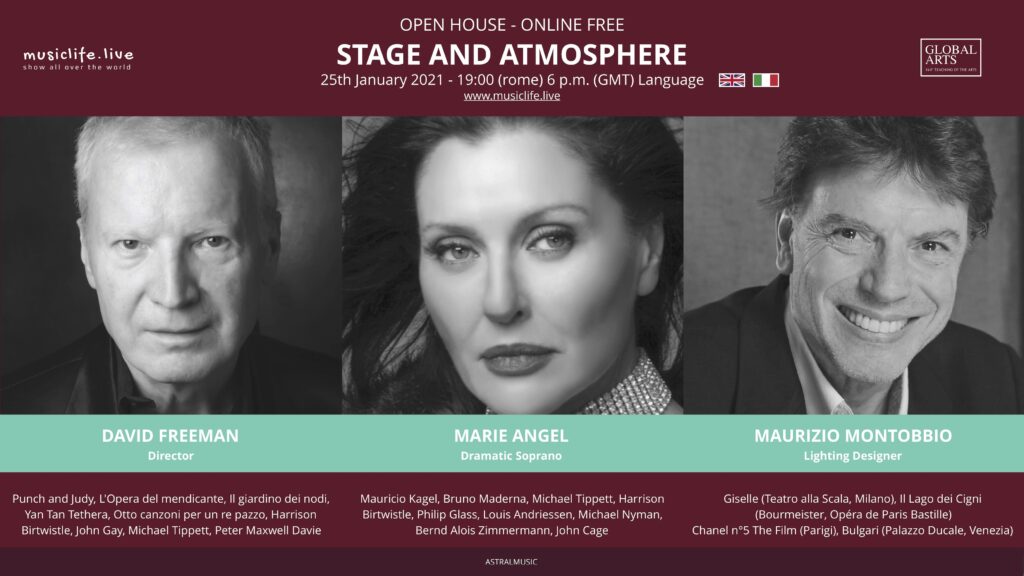 The artists, who give lessons on the portal, have worked with Hans Zimmer, Michael Nyman, Peter Gabriel, Quincy Jones, Queen, Michael Kamen, Andrew Lloyd Webber, Paul McCartney, George Michael, Vangelis, Ennio Morricone, Michael Bublé, Annie Lennox, Philip Glass, Lady Gaga, Beyoncé, One Direction, Bernd Alois Zimmermann, John Cage, for productions such as Harry Potter series, Gladiator, Star Wars, 007, Evita, Jesus Christ Superstar, Phantom Of The Opera, The Little Prince, Les Miserables, Simpsons.
To subscribe go to www.musiclife.live and sign up from the home page
Milan, January 10, 2021
Press Release: Parole & Dintorni Francesco Di Mento (francesco@paroleedintorni.it – +39 02 20404727) Musiclife.live: info@musiclife.live