Forum Topics Started
Oh, bother! No topics were found here.
Bio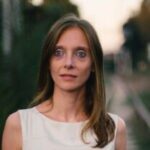 Roberta Usardi
Cantautrice
La passione per la musica c'è sempre stata e da piccola mi divertivo a inventare canzoni e a cantare quelle dei cartoni animati. Inizio a studiare seriamente canto a 16 anni e scopro un mondo, nel frattempo studio anche pianoforte e solfeggio. Intanto negli faccio esperienza con cover band, due cori gospel, un gruppo vocale, due tribute bands, ma mi cimento anche con altre vocalità, come il jazz e la musica da cerimonia. Tanti i concerti dal vivo, da cui ho imparato molto. Nel 2009 decido di scrivere la mia musica, anche se solo dieci anni dopo riuscirò a pubblicare un disco con dieci brani scritti da me e arrangiati con una band, a marzo 2019 esce "All the way home" di Roberta and The Crossovers. La band si scioglie a settembre 2019, ma continuo con il mio progetto, questa volta da solista. Firmo un contratto con La Stanza Nascosta Records e inizio a lavorare a un EP, che vedrà la luce entro la fine del 2020 Ho scritto molte canzoni, principalmente in inglese, comporre mi stupisce sempre e fa parte della mia natura.